About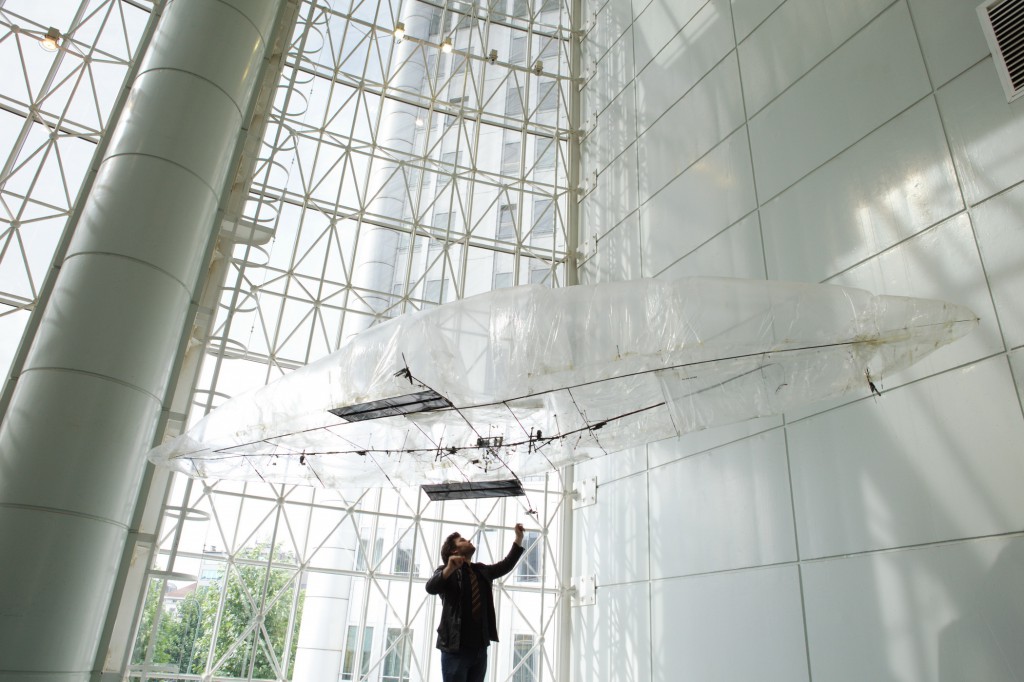 Lieven Standaert was trained as an engineer in architecture at the University of Ghent, Belgium, then went on to study industrial design at IPO in Antwerp. The project grew as a manifesto for designer-driven innovation. It evolved into a story of a hands-on, experimental and pragmatic approach for building a radical, non-compromising concept.
Today a designer can create the most amazing CG renderings of the most fantastic concept he can think of. But how do you get a 90-meter , experimental, zero-emission, biomimicry airship actually built… if you're only a single, young designer with a single, young-designer's bank account?
Part of his answer is going one step at a time…
His models are currently on display at the Verbeke Foundation, Belgium. He is coordinating research projects with the Vrije Universiteit, Brussels, where he designed and built the new low-speed wind tunnel, and is developing custom-built CNC-tools with timelab, a Ghent-based fablab.
He wears a T-shirt with Buckminster's face on it.